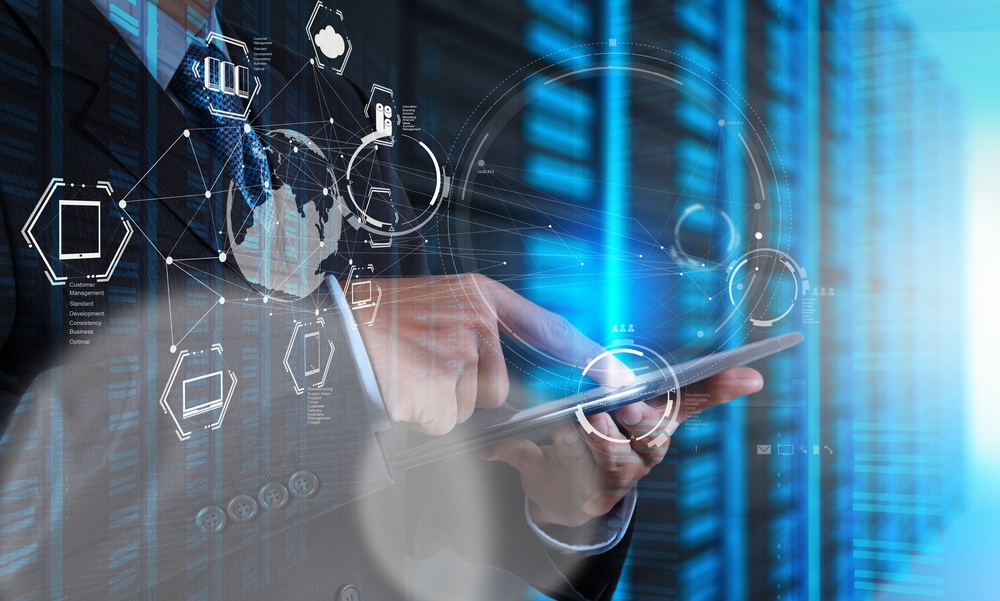 By Tom Cole, Director – Europe at Abacus Group
Prior to joining Abacus Group in 2016, I worked within hedge funds and a FinTech start-up. My responsibilities evolved from being a hands-on techie into more leadership and governance duties. During these roles, I had direct experience with working via in-house, co-sourced and outsourced models of IT. Joining Abacus was outside of my comfort zone, as I was most at home being on the client side versus the service provider side. Calling upon my technical and business experience, I conducted a one month rigorous operational due diligence on Abacus prior to affirming my decision to join the company. The outcome surpassed my expectations and fueled my excitement to join the Abacus team, leveraging a proven blue print for service delivery to Europe. I've now been leading the European region for Abacus for the last two years, and during the last year, our European client-base has grown by over 150%.
I wanted to share the top four IT challenges that Abacus addresses for alternative investment firms, allowing us to excel in our field.
Scalability
Scalability in the context of a service organization means how can we embrace growth and sustain innovation without service levels being detrimentally impacted. Whilst we respect the importance of time to market for solutions, there is also a balancing act. At times it's wise not to be on the bleeding edge and pause to fully evaluate and ensure the new solution or change can be delivered at scale to our hundreds of current clients, with maximum experience and minimum disruption. Service scalability is far more an art than a science. This has been one of the most impressive areas in which Abacus delivers intelligently and effectively. With scalability baked into Abacus's DNA, we are well positioned to embrace new technology and ensure service levels are preserved or improved.
Buy-Side Experience
For the business to deliver service and technology solutions for clients, it's vital that we have members of our team whom are astute with our clients' businesses. I am one of many members of the Abacus team who has such experience. As a global team, we steer strategy for all of our clients. Whilst we need to navigate regional differences (i.e. culture and regulation), Abacus is passionate about a truly global effort. In a perfect world, all talent within Abacus would have some form of financial services experience, but there are both supply and cost challenges. From a service perspective, it is just as crucial to have personnel with business exposure. This allows us to deliver support with genuine empathy and to prioritise appropriately. Abacus leverages service desk workflow solutions, but at times human judgement is superior at qualifying the urgency and impact of an issue. With our team armed with both technical and business know-how, we can deliver great service.
Passionate Service
Simply employing great people is not sufficient to ensure great service. Abacus imposes a framework to monitor, motivate and help our team progress professionally. We implore rigorous quality checks to ensure new hires are a correct fit. When joining our service team, new employees must go through a challenging training schedule to ensure they learn the three pillars of technology, process, and people. All client service tickets are logged and tracked, and upon completion, clients are encouraged to provide feedback, whether it be good or bad. Survey scores are collated and ranked. Rewards are presented to top-performing employees and compensation reviews leverage this data point. We also encourage personal development whether self-taught or via tools provided by Abacus. This said, we greatly believe the best source of information to learn from is your peers, therefore a collaborative environment is promoted with subject matter experts making time to present and teach colleagues. The Abacus team spirit is something unique, which our clients fundamentally reap the reward of.
Transparency
Transparency into Abacus operations is key to win new clients' trust and aid them in fulfilling a part of their regulatory obligations. But, we don't just open our doors during the pre-sales process to woo new business. Our belief is that information should be continually and proactively delivered. The hub of this transparency is our proprietary Abacus Client Portal, which encourages clients to remain engaged with Abacus and provides them not just easy access to important documents but a user-friendly interface to view data usage, reports, upcoming disaster recovery test dates, etc.
As a technology service provider, our primary function at Abacus is to bridge the gap between the latest technology solutions and our clients' operating needs, which are both always evolving. I'm proud of what our global team has achieved thus far within the European region, and am looking forward to engaging with even more startup funds and existing alternative investment firms.