Abacus Group CEO Chris Grandi Named Game Changer by Finance Monthly
by Abacus Group, on Feb 19, 2019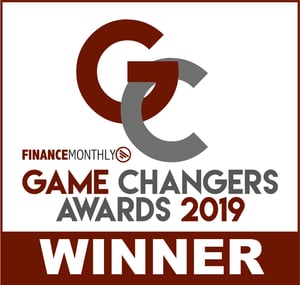 Chris Grandi Receives 2019 Game Changers Award from Finance Monthly for Role in Founding/Growing Abacus Group into Leading Global IT Provider for Alt Investment Firms
NEW YORK, February 19, 2019 – Chris Grandi, CEO of Abacus Group, a leading global provider of IT services for alternative investment firms, has been named a winner of Finance Monthly's Game Changers Award for 2019. The awards highlight the most innovative and forward-thinking leaders in the financial industry, based on research conducted by the London-based publication.
After founding Abacus Group in 2008, Grandi has grown the company into one of the largest providers of IT services to the hedge fund and private equity industries, with more than 550 clients and over 170 employees across the US and UK. As a result of its recent acquisition of Proactive Technologies, Abacus is now the largest IT managed service provider specializing in alternative investment firms in the New York metropolitan region, based on client count.
"Very early on, Chris established a strong company culture around trust, communication and top-notch service that has resulted in Abacus Group growing more than any other firm in its market segment over the last decade," Finance Monthly's Game Changers Awards issue noted.
"I am humbled to receive the Game Changer Award, but I must give full credit to the skilled and dedicated team at Abacus Group," Grandi said. "Our team puts customers first – every time and all the time. They are experts not only in evolving technologies and applications, but also in solving complex problems, increasing productivity and helping our clients focus on their primary business – investment management. Our team is the reason for our success and growth."
Finance Monthly's Game Changers Awards celebrate the best in the industry who demonstrate solid leadership and think outside the box. Finance Monthly's research department undertook extensive research to identify leaders who are at the very top of their game and dedicated to making a lasting impact, while continuously inspiring others to do the same.
To view Finance Monthly's Game Changers Awards 2019 issue please visit here and to view Chris Grandi's profile in the winners issue please visit here.