Abacus Group Completes SOC1 Type 2 Audit
by Abacus Group, on Aug 27, 2019
Completion of SOC1 Type 2 Ensures Highest Level of Cloud Security and Reliability
NEW YORK, August 27, 2019 — Abacus Group, a leading provider of hosted IT solutions and services for alternative investment firms, today announced it has successfully completed the Service Organization Controls (SOC1) Type 2 audit for its application hosting and managed cloud services. The successful completion of the SSAE18 examination in July marks Abacus' ninth consecutive year of completing a SAS70/SSAE16/SSAE18 audit, ensuring the highest level of security and internal controls.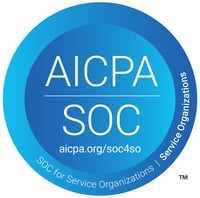 By achieving this high level of certification, Abacus Group meets the Securities and Exchange Commision (SEC) Office of Compliance Inspections and Examinations (OCIE) guidelines for funds to perform their due diligence. This standardization helps financial firms increase efficiencies in areas including fund operations and cybersecurity.
"Abacus has a longstanding history of commitment to ensuring that our services meet and exceed these industry protocols in audit and control," said Chris Grandi, CEO of Abacus Group. "These high standards validate the integrity of our proprietary platform so that our clients can be confident in our products and services."
Abacus builds upon its commitment for security and control by completing annual audits. The most recent, the SOC1 audit, was conducted for the period between July 1, 2018 and June 30, 2019, by an independent third-party auditor. The SSAE18 SOC 1, Type 2 is an independent service auditor's examination of a service organization's systems and the suitability of the design and operating effectiveness of controls. The SSAE18 was implemented by the American Institute of Certified Public Accountants, replacing the SSAE16, which replaced the SAS70 examination as the leading examination of internal controls at a service organization that are likely to be relevant to financial audits.
SOC1 reports are regarded as the industry standard for private cloud service providers offering application hosting and managed services. The examination ensures that Abacus employs robust control objectives across key functions that support its client offerings, including:
Logical security
Network and monitoring
Data backup
Maintenance and change control
Customer provisioning