Abacus Group Sponsors AITEC Gives Back Charity Golf Classic
by Abacus Group, on Jun 23, 2021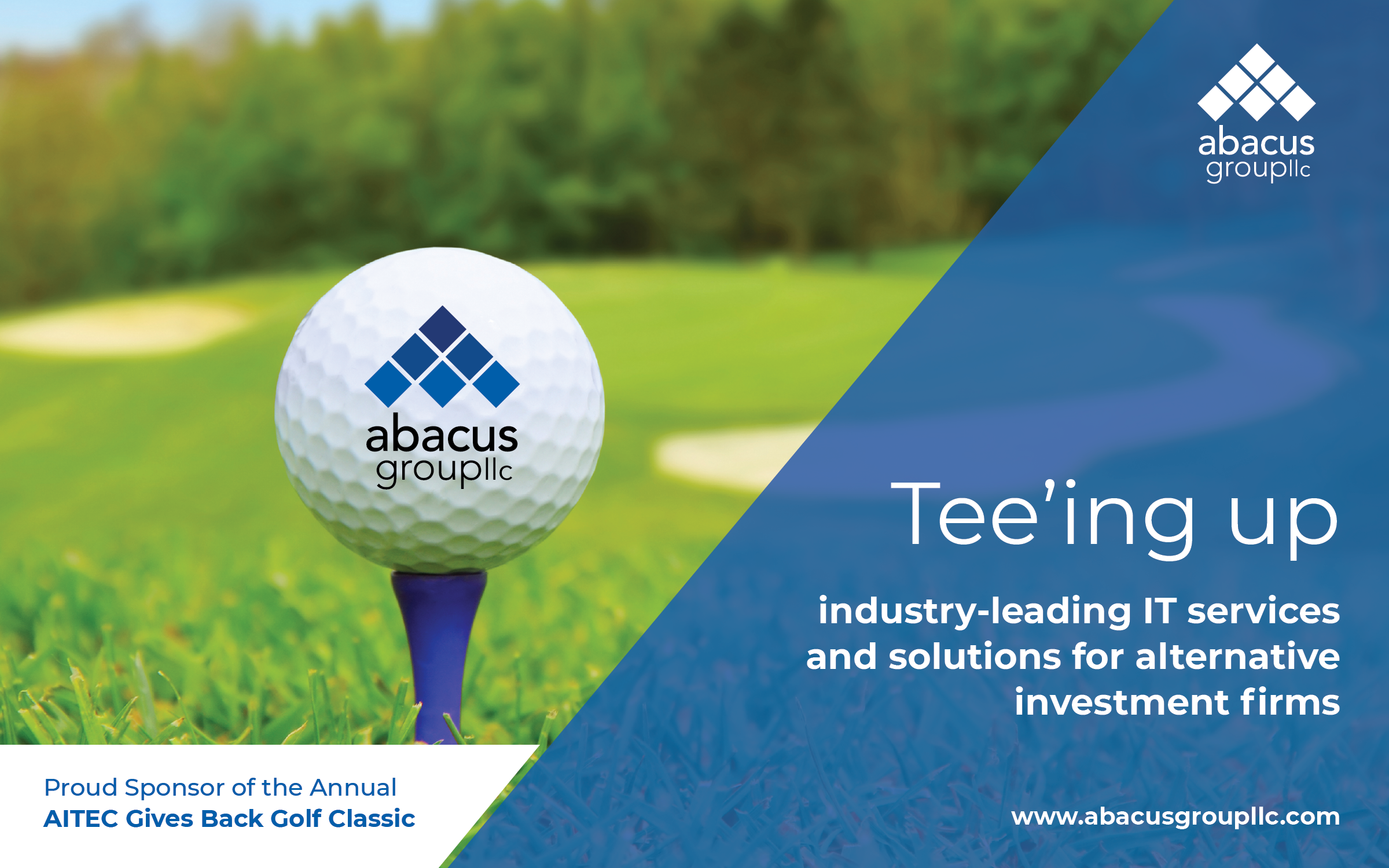 Abacus Group is proud to be a sponsor of the upcoming 8th Annual AITEC Gives Back Charity Golf Classic, taking place on Monday, June 28, 2021 at Montclair Golf Club in New Jersey. The event has raised an incredible $355,000, and benefits the Catch-a-Lift Fund, the LZ Grace Warrior Foundation, the GI Go Fund, Guitars 4 Vets, Groundwork Hudson Valley, HYPE, and Career Spring.
AITEC is a secure, private community of peers sharing knowledge, insights and best practices. Its members represent IT, operations, risk and compliance, legal, and finance from leading financial institutions. The AITEC Gives Back Foundation, a 501(c)(3) not-for-profit organization, has raised $2.3 million in charitable donations to benefit veteran and youth projects since 2013. This year's charity golf classic is especially important, since the 2020 event was cancelled due to the COVID-19 pandemic.
"Abacus is thrilled to once again be able to support AITEC's charity golf classic and the several veteran and youth projects it benefits," said Chris Grandi, CEO at Abacus Group. "We're always looking for ways to give back, support our community, and help those in need. Sponsoring this event helps us do just that."
Information about AITEC and the annual golf classic is available at: https://www.aitec.org/give-back-golf
About Abacus Group
Abacus Group, LLC is a leading provider of hosted IT solutions and service focused on helping alternative investment firms by providing an enterprise technology platform specifically designed for the unique needs of the financial services industry. The innovative and award-winning Abacus Cloud platform allows investment managers to source all technology needs as a service, offering the capacity to scale on demand to meet current and future cybersecurity, storage and compliance requirements. The company has offices in New York, NY; San Francisco, CA; Boston, MA; Dallas, TX; Greenwich, CT; Los Angeles, CA; Charlotte, NC; and London, England. For more information, visit www.abacusgroupllc.com.