Abacus Group Wins Best Technology-Overall at 2018 Alt Credit European Services Awards in London
by Abacus Group, on Nov 12, 2018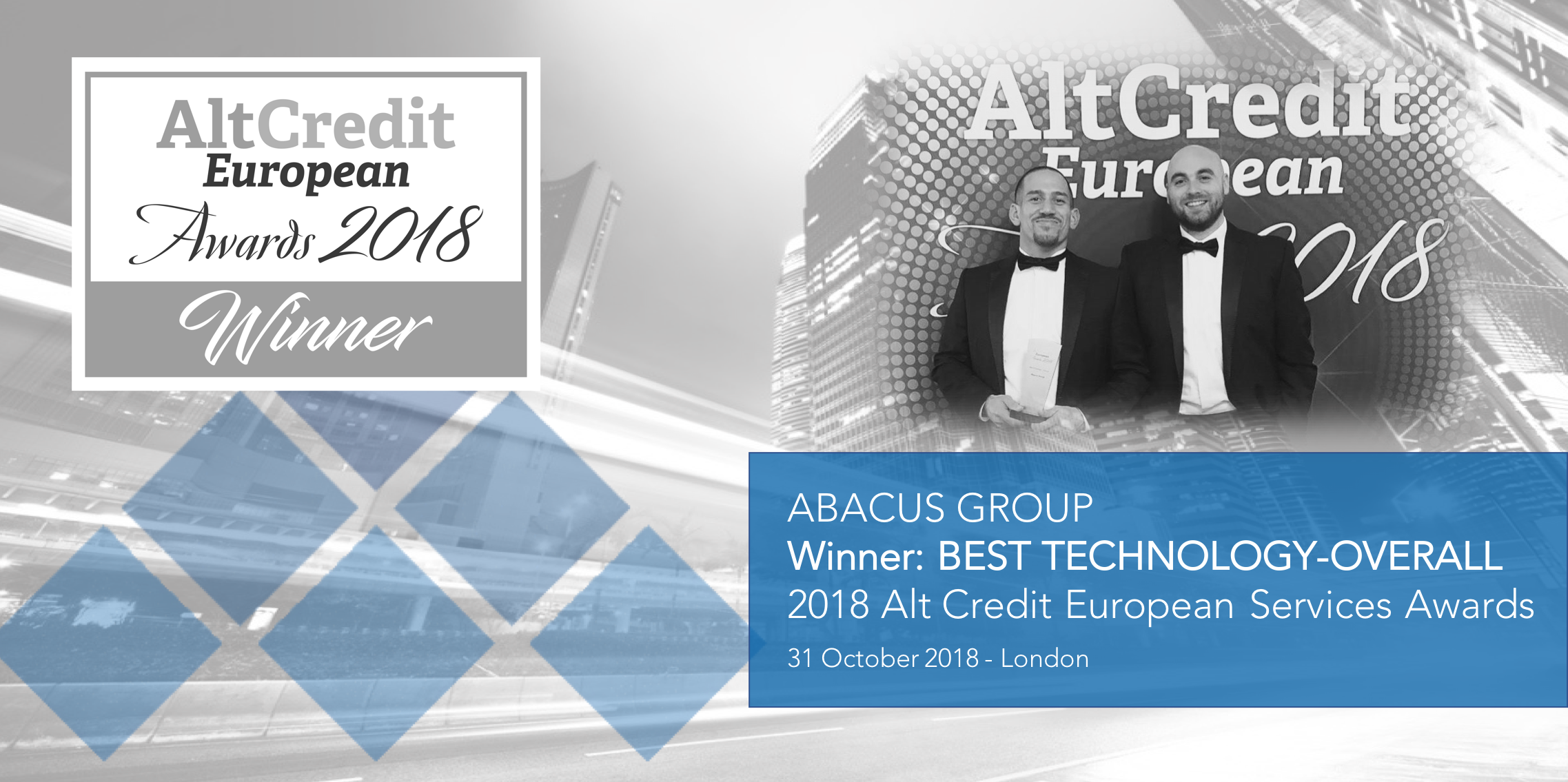 LONDON, 12 November 2018 – Abacus Group, a leading provider of hosted IT solutions and application hosting for alternative investment firms, has been recognized as the winner of "Best Technology-Overall" at the 2018 Alt Credit European Services Awards which took place in London on 31st October.
The Alt Credit European Services Awards recognize best in class for services to alternative credit fund managers, including excellence in customer service and technological innovation. The "Best Technology-Overall" category honours a firm that has provided excellent service as a provider of outsourced IT solutions for the credit sector, demonstrating both customer and revenue growth, product innovation and examples of how service provision has been able to improve the communication, infrastructure, IT and business development of clients.
During the first three quarters of 2018, Abacus's London-based Europe division experienced record growth. The number of clients it services in the European market has doubled so far this year. With outstanding service at its core, the London office has scaled at the same rate, doubling its employee headcount. The team moved into a new, larger space in March of this year in anticipation of such accelerated growth.
"I'm very proud of our Abacus team," said Tom Cole, Director-Europe at Abacus Group. "Our exciting growth is testament to the team's passion to deliver great service and innovative yet appropriate technology solutions."
The innovative Abacus Cloud platform allows investment managers to source all technology needs as a service. It offers the capacity to scale on-demand to meet a firm's current and future cybersecurity and compliance requirements, and is suited for firms of all sizes – from small start-ups to larger, technically sophisticated firms. Abacus specializes in providing services to hedge funds, private equity firms, mutual funds, family offices, asset managers and independent software vendors.
Pictured accepting the 2018 Alt Credit European Services Award trophy on behalf of Abacus Group (L to R): Dean Jones, Manager of Client Support-Europe, and Rob Worsfold, Client Support Technician-Europe.