Abacus Group's Meena Jeenarain Wins "Excellence in FinTech" Award
by Abacus Group, on Nov 21, 2019
Achievements Recognized at 5th Annual Markets Media Women in Finance Awards
NEW YORK, November 21, 2019 – Abacus Group, a leading provider of hosted IT solutions and services for alternative investment firms, is pleased to announce that Meena Jeenarain, Director of Project Management, has won the "Excellence in Fintech" award in the 5th Annual Markets Choice Awards: Women in Finance, presented by Markets Media Group.
The WIF awards recognize the most talented and accomplished women in multiple categories across the finance industry. Nominations are made by readers of MarketsMedia.com and TradersMagazine.com. The awards were announced at a black-tie gala in New York City on November 20th.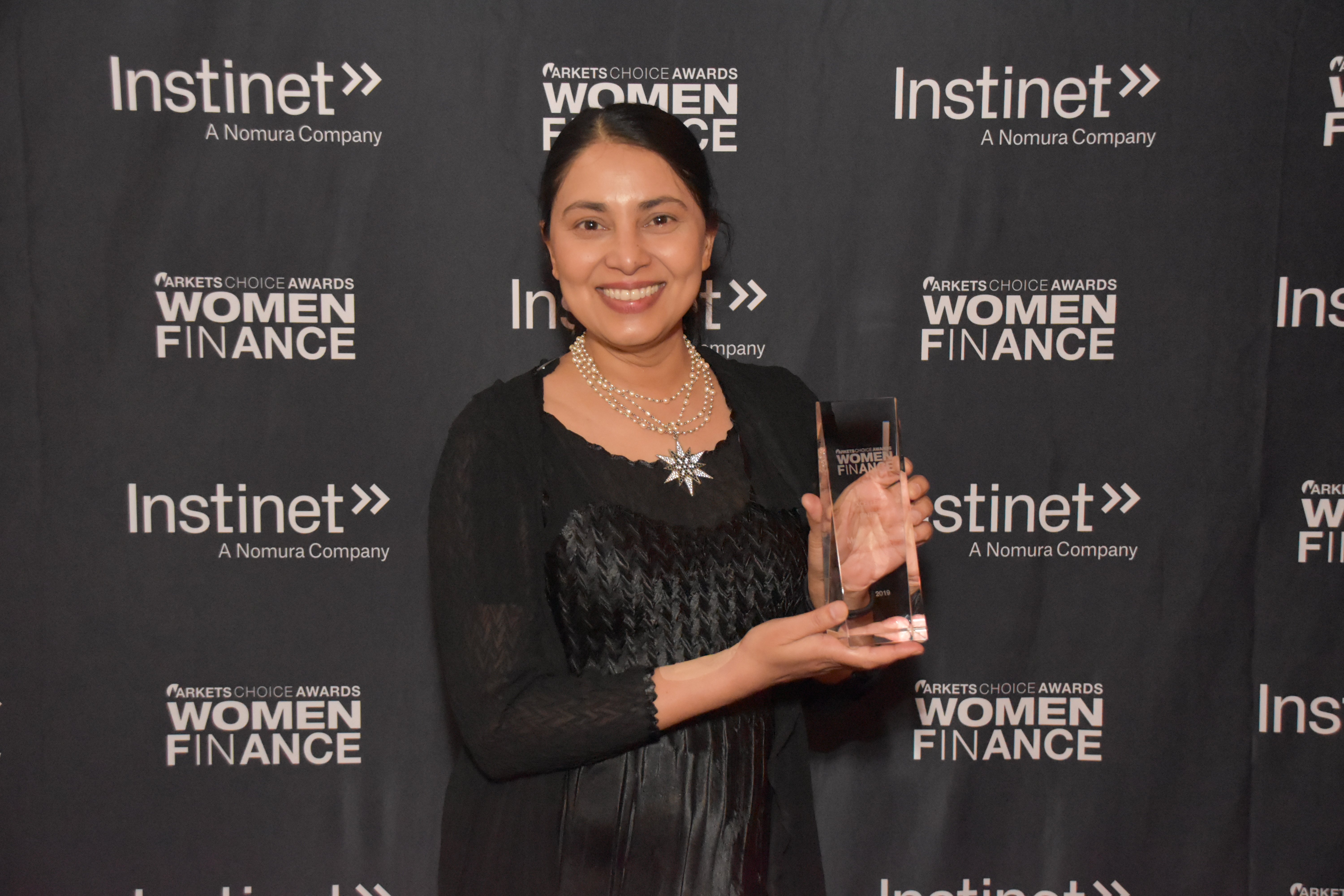 Jeenarain, who joined Abacus in 2014, has successfully led the build-out of a dedicated and process-driven project management team. She created a playbook for how implementations should flow, establishing an organized, repeatable, transparent and highly successful process. She recruited a talented team of project managers as well as developed internal talent.
Earlier this year, Jeenarain won the prestigious WatersTechnology Women in Technology & Data Award for "Support Person of the Year (Vendor)."
Three other Abacus Group managers were finalists for the 2019 Markets Media Women in Finance awards: Angela Butler, Manager of Professional Services Operations; Sarah Cundiff, Director of Marketing and Communications, and Cynthia Oliveras, Manager of Client Support Engineering.
"We are very proud of our managers being recognized in this important industry awards program and especially Meena for winning in the fintech category," said Chris Grandi, CEO of Abacus Group. "As a company, we feel it's important to encourage more women to pursue careers in fintech and were honored to send members of our team to this year's Markets Media Women in Finance awards gala in New York City."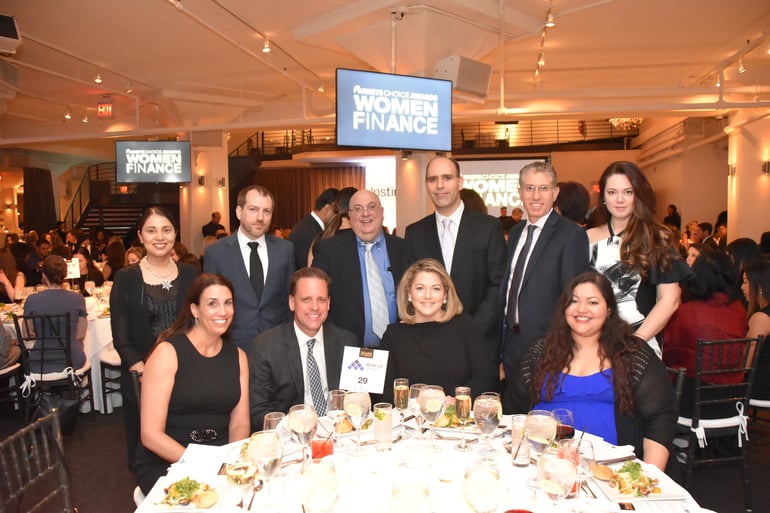 Representing Abacus at the 2019 Markets Media Women in Finance Awards Gala held at the Tribeca Rooftop in New York City on November 20th: top L to R - Meena Jeenarain (Director of Project Management), Jesse Bonserio (Director of Systems Engineering), Frank Mallozzi (Manager, East Coast Project Team), Felix Orlov (Director of Client Support Engineering), Jonathan Bohrer (CFO), Alina Shastun (Manager of Financial Planning & Analysis); bottom L to R - Angela Butler (Manager of Professional Services Operations), Chris Grandi (CEO), Sarah Cundiff (Director of Marketing & Communications), Cynthia Oliveras (Manager of Client Support Engineering)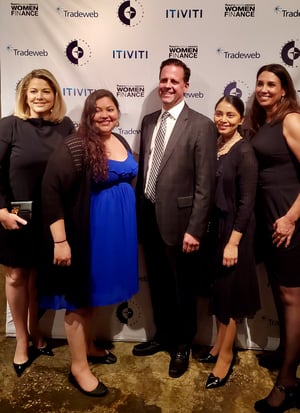 Four Abacus managers were finalists for the 2019 Markets Media Women in Finance Awards. Pictured L to R with Abacus Group CEO Chris Grandi at the awards gala in New York City on November 20th: Sarah Cundiff (Director of Marketing & Communications), Cynthia Oliveras (Manager of Client Support Engineering), Meena Jeenarain (Director of Project Management), Angela Butler (Manager of Professional Services Operations)