Abacus Group Unveils New, Innovative Client Portal Features
by Abacus Group, on Jan 9, 2020
By Chris Steele, Managing Director of Software Services
Our Client Portal plays a key role in the service we deliver to our clients. When using outsourced IT services, it's vital that financial firms have visibility into their managed services, including complete transparency and control over their firm's technology platform. The Abacus Client Portal provides you with access to a whole suite of compliance-focused tools, including important documents, reports and interfaces.
Based on feedback from clients, we continuously invest in enhancements to our Portal features. Our dedicated software team recently released a whole new series of innovative features focused around automation, user experience and cybersecurity.
NEW Automated Distribution List Editing
Clients are now able to edit their firm's distribution lists within the Portal's Distribution List module, providing an extra layer of automation and security. You select the list you want to edit and click Edit Members. Check the boxes to add or remove users and submit. The request is then processed automatically via our internal systems. For audit purposes, every time one of these change requests is submitted, a service ticket is automatically created that documents the details.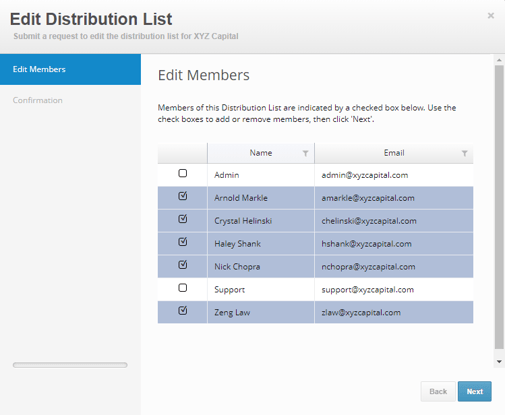 NEW Dashboard of Cybersecurity Training and Phishing Test Results
A new Cybersecurity dashboard is now available from the Portal main menu. This is where clients can view in real-time the status of their users' on-going cybersecurity training and phishing test results. The dashboard also provides the ability to export current and historical detailed reporting. You can toggle to different date ranges to see summary results and use the Export button to get a granular, user-level report for the selected period.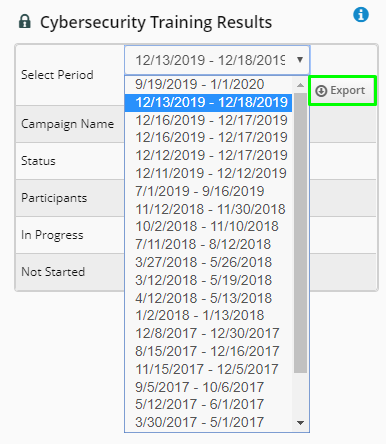 UPGRADE to Documents Section
One of the most used features within the Portal is the Documents section, which is where clients have easy access to various types of important documentation about their IT services, DR test reports, cybersecurity notices, etc. The Documents section is now much more user-friendly with a recent upgrade that provides the ability to search and/or filter by category.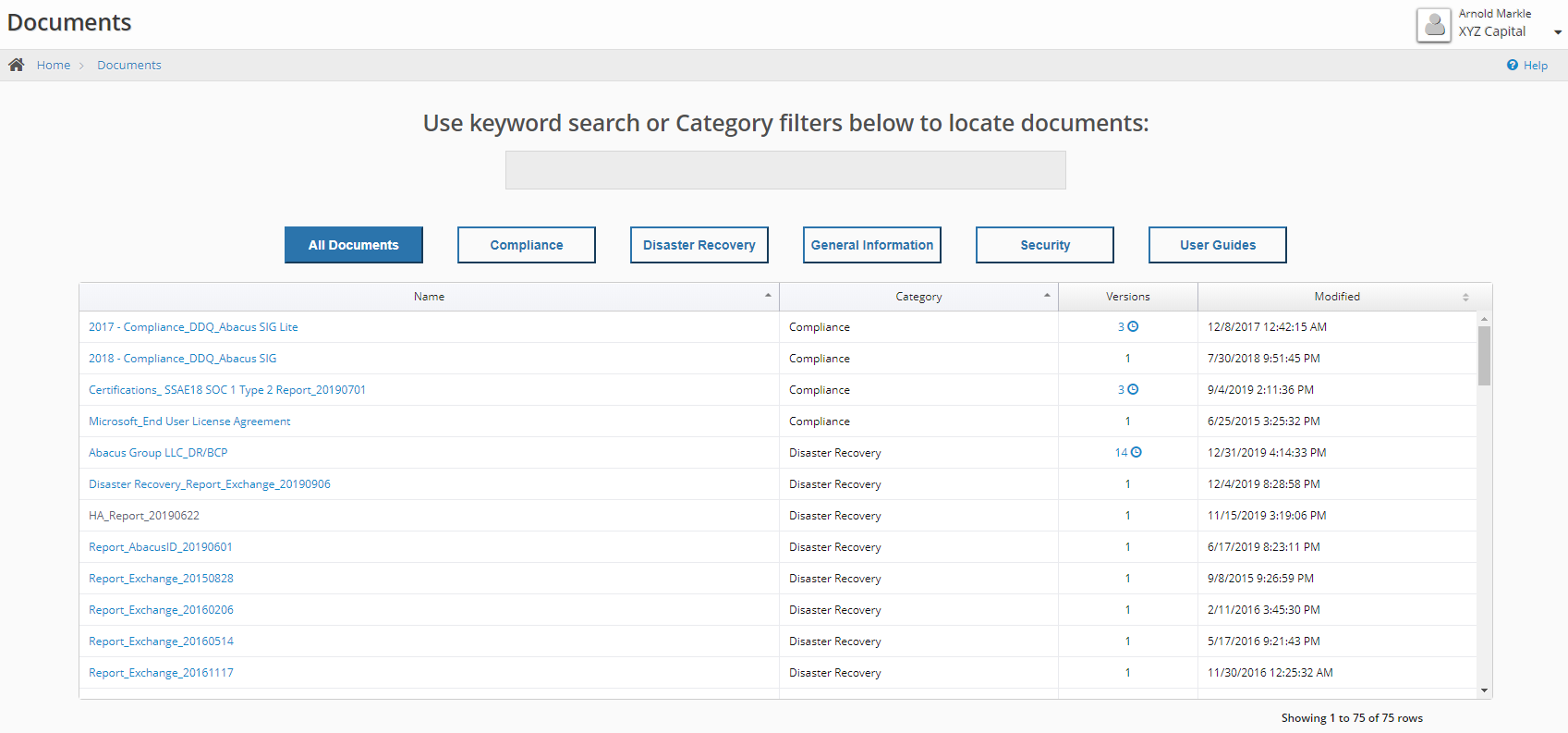 ENHANCEMENTS to Add User Request Form & NEW Hardware Request Form
We've added a new section to the Add User Services request form called Hardware and Onsite Support:
You can now request an onsite tech be available in your office on a new user's first day to help them get set up.
You can now ask for assistance with purchasing new hardware. Selecting YES will bring you to our new Hardware Purchase request form. This new form walks you through our menu of recommended PC builds and notifies our procurement team to get you a quote and start managing the entire procurement lifecycle for you.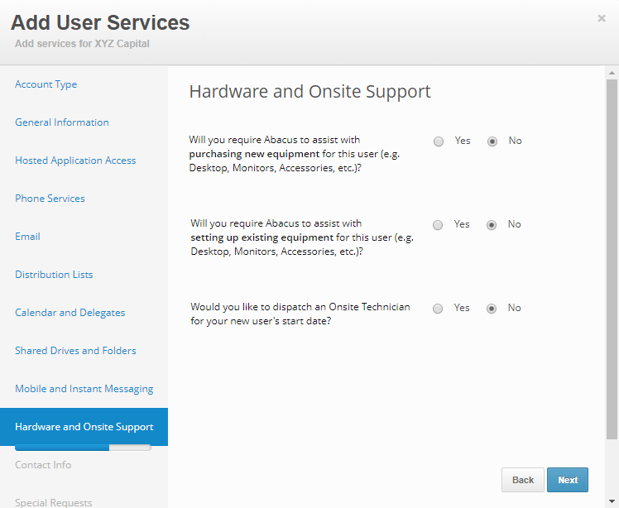 Third Party Patch Management Reporting (IN DEVELOPMENT)
We are currently in the process of development several new features, including new workstation attributes in the Device Inventory Reports and more DR Test transparency on the Service Dashboard. The most significant upgrade we are developing, however, is for clients who subscribe to our Third-Party Patch Management service. Our goal is to add an additional section to the new Cybersecurity dashboard that will show you a summary of your patching schedule and the number of workstations that are due for a patch. We are also working on drill-down capabilities to let people see more granular details.
Stay tuned for more features to be announced during 2020!