By Chris Grandi, CEO at Abacus Group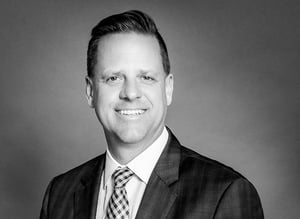 I was honored to be invited as a speaker at Boston Private's 2018 Venture & Private Equity Conference in Cape Cod, MA, last month. During the three-day event, I spoke at a roundtable along with Kevin Daury, CFO at Westview Capital Partners, about cybersecurity best practices. During the session, I provided tips and advice to CFO's and COO's on how to develop and manage a cybersecurity program for their firms.
Cybersecurity has become much more important in the investment management space. All managers are concerned about the protection and safety of their data and digital assets. However, the increasing scrutiny of due diligence demands from investors and regulators has become an industry standard and most managers are learning of these new demands as they raise new funds. I walked the group through several examples of where risks exist at their firm, and some approaches to managing these risks on an on-going basis. My hope is that I was able to inform, educate and scare them a little with respect to acknowledging that managing cybersecurity can no longer be ignored.
The format of our session was an open dialogue, and I was very fortunate to learn more about how venture capital and private equity firms are thinking through their future operational initiatives.
A few takeaways for me were as follows:
Most PE/VC firms are now registered with the SEC (at least the attendees at this specific conference are). We know historically that these firms have not been pressed to register as their businesses are less transactional and do not focus on public securities. However, this has started to change as private investors are approaching their businesses with the intent to make themselves more institutional.
Another takeway was that most of the firms have already taken steps to develop security processes and procedures. The impetus for this new prioritization was three-fold: fear (primarily driven by news of constant corporate hacks); industry expectations around developing and implementing data protection (especially around investor information) and an increase in investor due diligence around cybersecurity.
I attend several of these types of events throughout the year, and, of course aside from the perfect weather and exceptional seafood, this particular event hosted by Boston Private was very impressive and informative. The number of attendees was ideal and most have been participating for many years, developing close relationships which allows for better information sharing.
There were a number of great speakers, including John Ondrasik from the music group "Five for Fighting" who spoke about "Harnessing Creativity & Inspiration." The event closed out with a talk from Ed Davis, the former Boston Police Commissioner, who spoke about "Leading Through Crisis." I give a lot of credit to Mark Shang and the whole Boston Private team for putting together a great agenda which was both informative and entertaining, and thank them again for including me.