Abacus is proud to encourage all of our employees to participate in community service and volunteering. As a company, we provide opportunities throughout the year for employees to take paid time away from the office to volunteer through various opportunities with community non-profits we partner with. This is especially important in the lead up to the holidays, helping those less fortunate. We want to send a special shout-out to all our dedicated employees who took time to participate in our 2018 holiday community service initiatives!
---

Genesis Women's Shelter in Dallas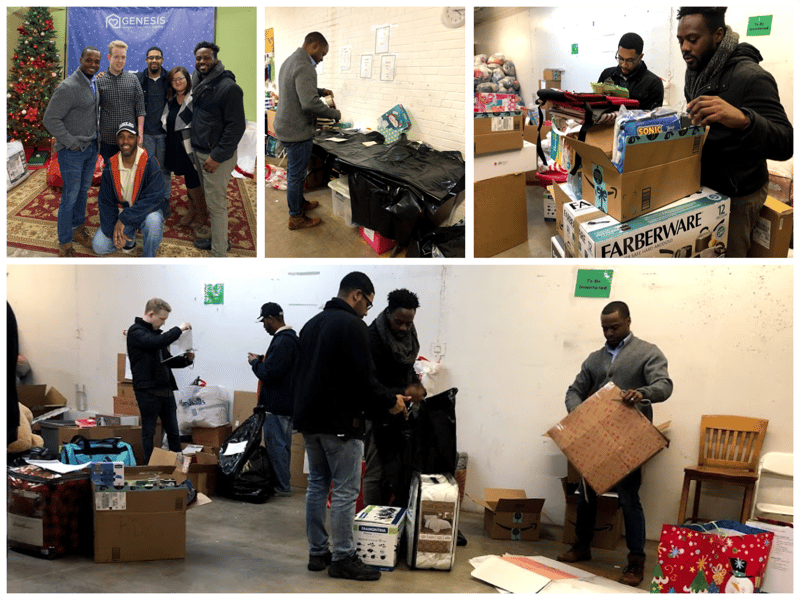 Abacus employees from our Dallas office volunteered this month at Genesis Women's Shelter & Support where they helped select and wrap holiday gifts for women who have experienced domestic violence, and their children, who reside in and receive assistance from the shelter.
---

Toy Drive for Kids First of the Carolinas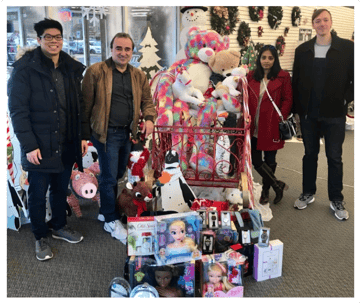 In the spirit of the holidays, employees from our Charlotte office donated a big pile of toys this month to Kids First of the Carolinas, a non-profit providing basic essentials and holiday gifts to children and families in need in the greater Charlotte, NC area. Extra big shout-out to Ed Colosi from our Charlotte-based software team for coordinating the toy drive!
---

Boxing Up Brownies at God's Love We Deliver in NYC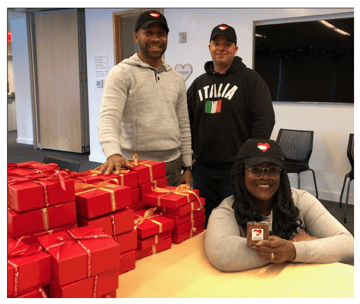 Some of the folks from our New York office spent an afternoon in early December volunteering their time to package over 200 boxes of brownies to spread holiday cheer at God's Love We Deliver, a non-sectarian organization that provides nutrition therapy, and cooks and home delivers medically tailored meals for people living with severe illness in the New York City metropolitan area.
---

United for the Troops Supplies Drive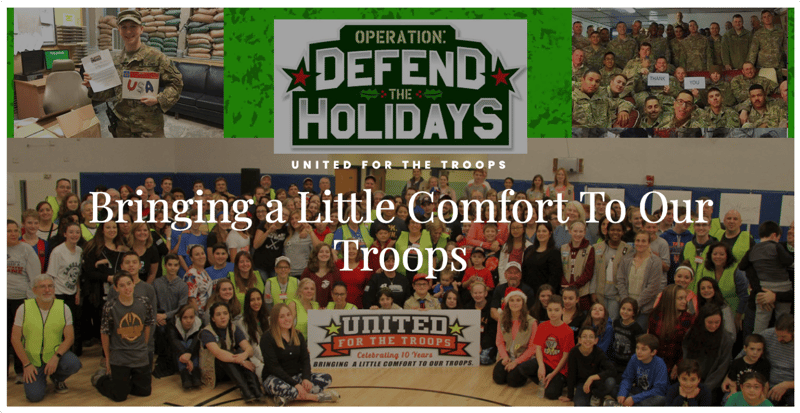 Donna Silano from our New York office took the initiative in November to organize a supplies drive from across all of our US offices to donate to United for the Troops. Donna and her family then volunteered during Thanksgiving weekend, along with 400 other volunteers from Westchester County, NY to assemble 1,081 care packages to send to troops deployed overseas during the holidays!